15.11.2023
The main event in the field of corporate communications — the business forum "Innovations in Communications. The energy of unity" took place in Kyiv. As part of the event, the winners of the "The Best Corporate Media of Ukraine 2023" contest were named.
According to the results of the contest, the PRAVEX BANK project "Corporate Volunteering" took second place in the "Corporate Projects" category. In particular, the jury noted the comprehensive implementation of the Bank's social projects, systematic approach, creativity, and professionalism.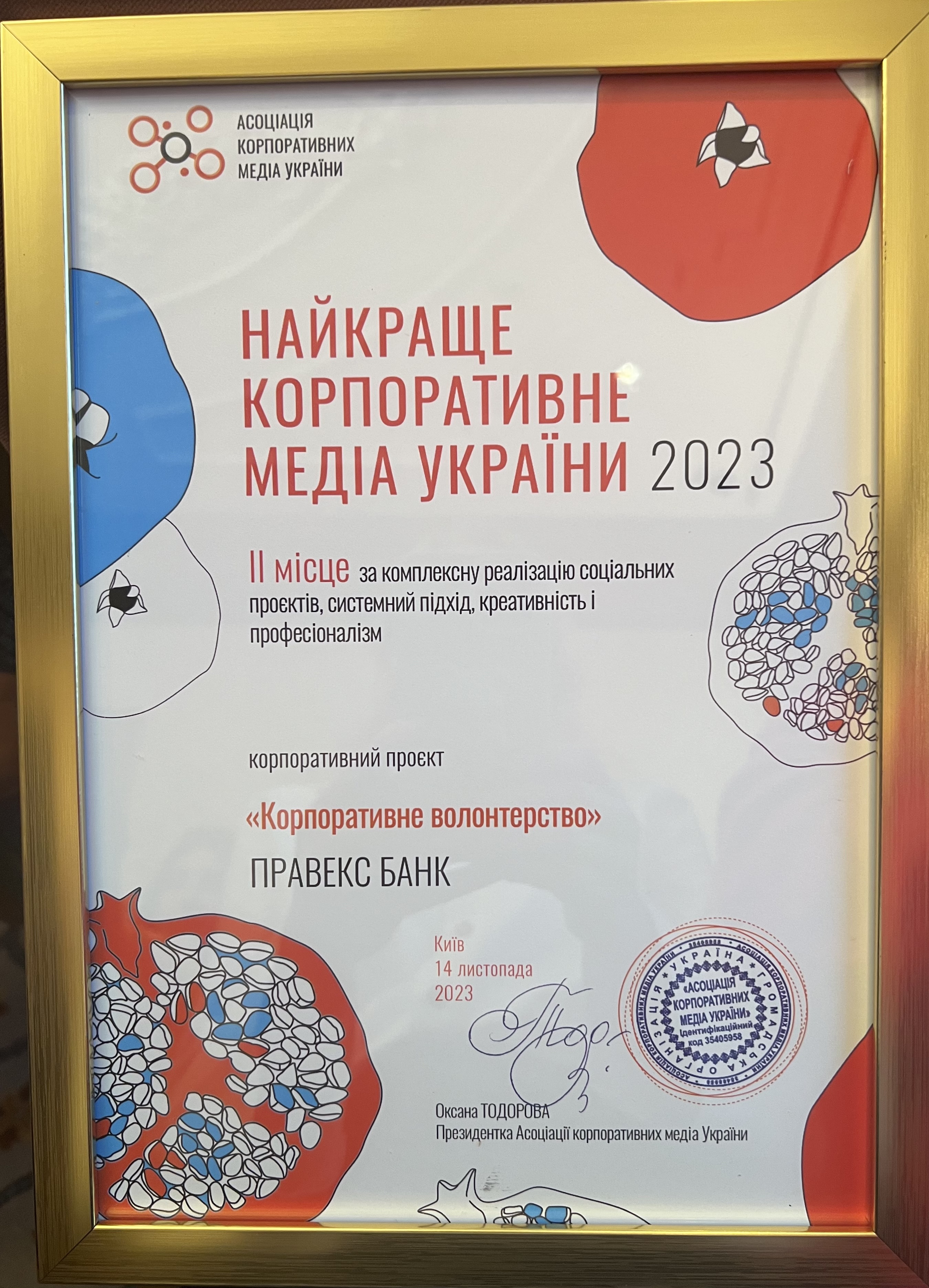 This award is a recognition of the entire PRAVEX BANK team's work, for whom conducting corporate projects is an opportunity to strengthen team spirit, promote the exchange of ideas, and create innovative solutions that contribute to business development and improved customer service.
The competition "The Best Corporate Media of Ukraine" has been held by the Association of Corporate Media of Ukraine for the eighteenth year in a row. Almost 60 projects from 30 companies from various fields of business were presented to the jury members in 17 categories of the competition. The purpose of the event is to inspire participants to work productively, support high standards of corporate media and transform personal and corporate vision based on modern trends.
The members of the competition jury include recognized experts in the field of marketing communications, publishers, and practicing PR specialists.