The calculator automatically calculates the account number in IBAN format, in accordance of the entered data. The calculator does not check whether there is a specific account number. Please enter the number of the account in JSC "PRAVEX BANK":
The Account in the format IBAN will consist of 29 alphanumeric characters, laid out in the following sequence:
Code of Ukraine – UA-2 letters;
Check digits – 2 digits;
Bank code – 6 digits;
Count – the length of the account number is not fixed (to 12.01.2020 years – from 5 to 14 symbols, with 13.01.2020 years – from 5 up to 19 characters).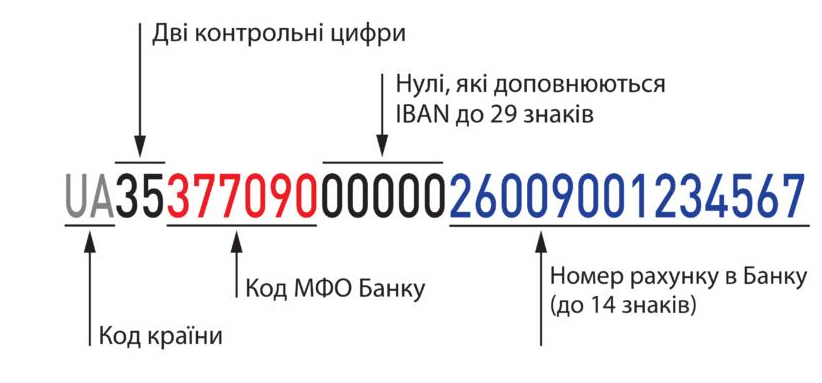 Details replenishment of card accounts of natural persons by means of transfer in national currency:
Transit score: 29240700469584 / UA473808380000029240700469584 (IBAN) (one on the BANK in the national currency only)
MFO: 380838 in the case of using account number (IBAN) - 0
Enterprise: 14360920
Bank of recipient: JSC PRAVEX BANK
Recipient: JSC PRAVEX BANK
---
According to the requirements approved by the NBU Instruction No. 22 of 21.01.2004 in the PURPOSE of PAYMENT be SURE to must be specified:
the name of the recipient (account holder);
the Number of the card account (technical account card) of the beneficiary;
the purpose of the transfer (enrolment). According to a document.