01.11.2023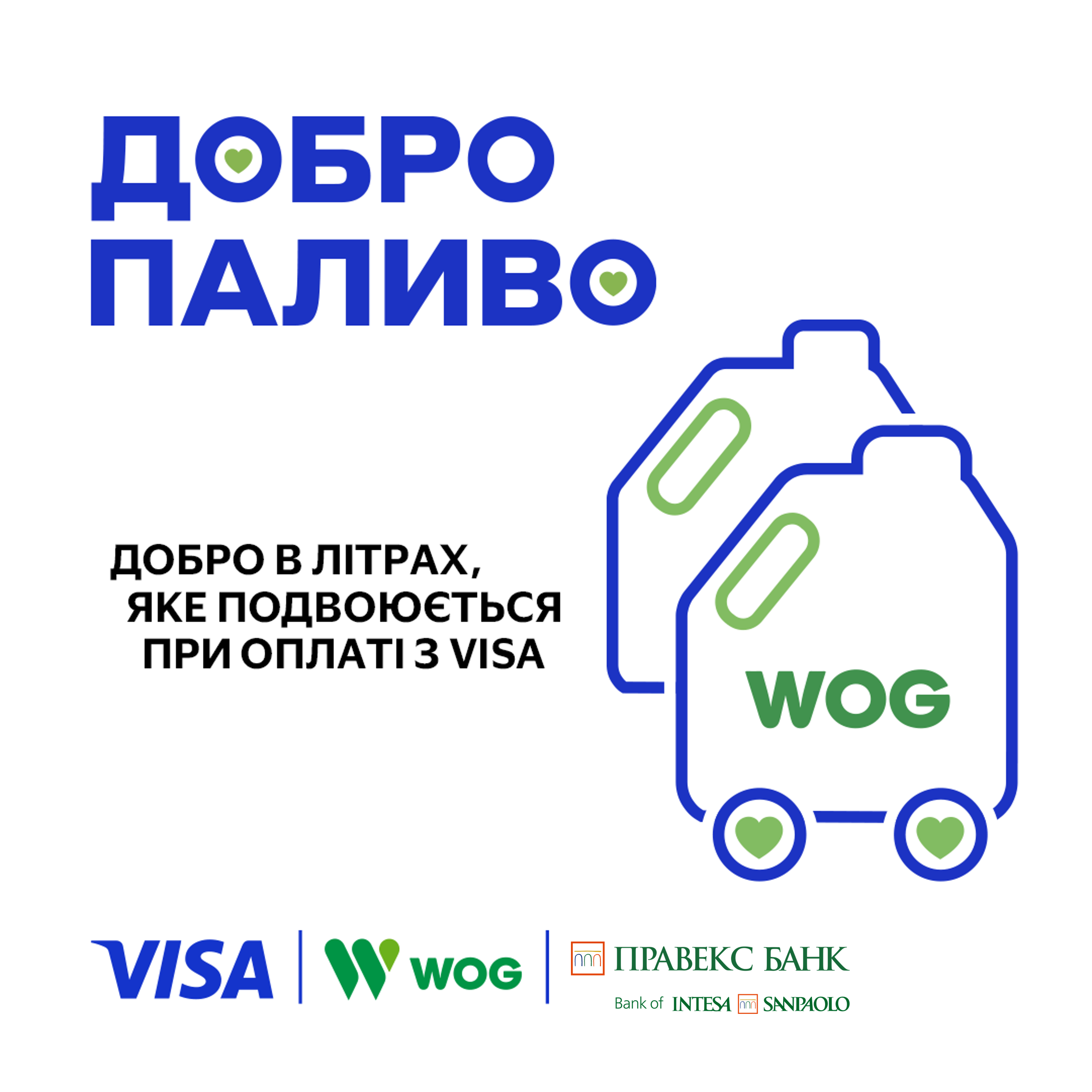 Join the charitable initiative "Dobropalyvo" from Visa and WOG, the purpose of which to support with high-quality fuel the volunteers of the funds that carry out the delivery of goods of first necessity to the de-occupied and front-line territories of Ukraine.
The collected funds will go to the project "Ptahy" from the Charity Fund "Vidchyj", to the charitable foundation "Zhyttelyub" and to the humanitarian direction of the Serhiy Prytula Foundation.
It is very easy to support the initiative:
Buy "Dobropalivo" from WOG and leave it for the volunteers
Pay for "Dobropalivo" with a Visa card and your charitable liters will be doubled!
Let's do good things together!
The offer is valid for holders of all Visa cards until December 18, 2023.
Terms and conditions: visa.com.ua