29.12.2017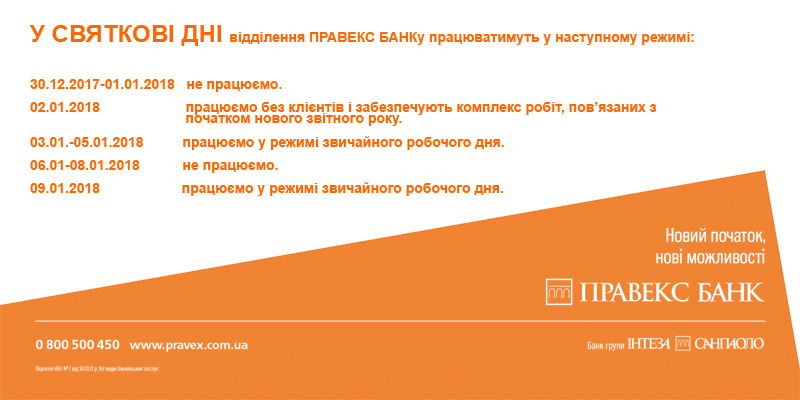 public holidays Department of PRAVEX Bank will operate in the following modes:
30.12.2017-01.01.2018 do not work.
02.01.2018 work without clients and provide a range of activities associated with the beginning of the new fiscal year.
03.01.-05.01.2018 work in the normal working day.
06.01-08.01.2018 do not work.
09.01.2018 work in normal working days.