08.10.2019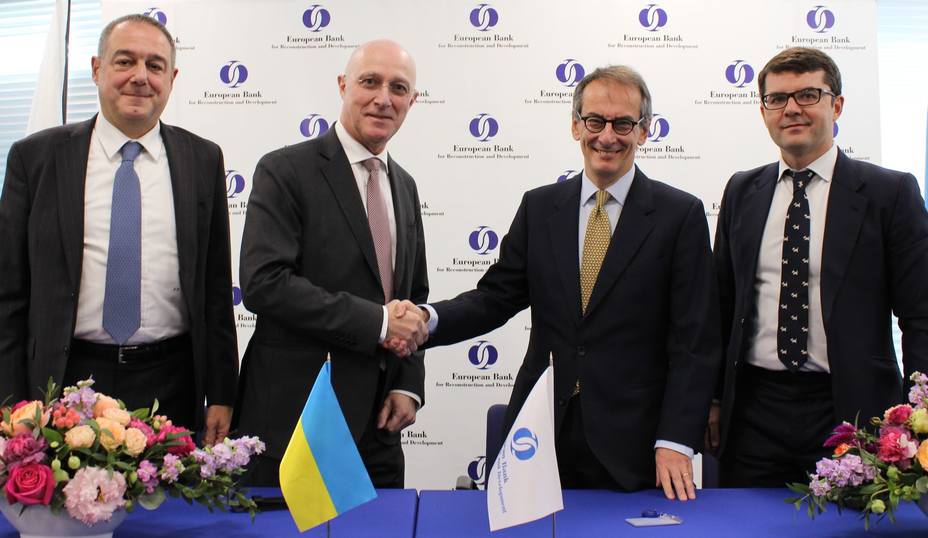 October 8, 2019, Kyiv - PRAVEX BANK has joined the European Bank for Reconstruction and Development's (EBRD) Trade Facilitation Programme
Within the programme the European Bank for Reconstruction and Development's (EBRD) provides PRAVEX BANK trade financing in the amount of EUR 20,000,000. This programme aims to promote and support foreign trade among countries including Ukraine, where EBDR conducts investment activity, and offers a wide range of products, thus contributing to the trade.
PRAVEX BANK serves nearly 150 000 retail, corporate, small and medium-sized clients in 50 branches throughout Ukraine. Promoting the development of the country's economy and customer business, including by financing export and import operations, is one of the important activities of PRAVEX BANK. The EBRD's line of trade finance will help PRAVEX BANK support its clients' import and export operations and strengthen the bank's line in finance products.
"Joining the Trade Facilitation Programme of EBRD is a strong message for business that PRAVEX BANK has relaunched its activity in trade finance and has enough capabilities to meet customer needs competing with other international banks operating in the Ukrainian market. The trade finance facility will give bank additional possibilities to satisfy client's needs in financing, will help to support clients' import and export transactions, and further strengthen its trade finance product range. Cooperation with EBRD within the agreement will help PRAVEX BANK to enlarge cooperation with international banks, gain access to new international markets, increase trade finance volumes leveraging also from the INTESA SANPAOLO GROUP global presence in wholesale and commercial banking in 40 countries" – Mr. Gianluca Corrias, Acting Chairman of the Management Board of PRAVEX BANK.
The European Bank for Reconstruction and Development's (EBRD) Trade Facilitation Programme (TFP) has been running since 1999 and was developed to promote and facilitate international trade in Central and Eastern Europe, Commonwealth of Independent States (CIS) and the Southern and Eastern Mediterranean (SEMED) region. In 2015 the TFP was extended to Greece and Cyprus.
Within Trade Facilitation Programme the EBRD provides guarantees to international confirming banks, taking the political and commercial payment risk of international trade transactions undertaken by banks in the countries of operations (the issuing banks).
For information:
The EBRD is the largest international financial investor in Ukraine. Since its inception in 1993, the Bank has pledged almost 13.6 billion euros through 432 projects in the country.
PRAVEX BANK is a member of Intesa Sanpaolo, a top banking group in the euro zone, which is the leader in Italy in all business areas (retail, corporate, and wealth management) and has selected presence worldwide.
PRAVEX BANK is in the market since 1992 and has been serving Ukrainian customers for 26 years. The Bank provides the entire range of banking services to the retail, corporate and institutional customers. PRAVEX BANK became part of Intesa Sanpaolo in 2008.
Intesa Sanpaolo offers its services to 11.8 million customers through a network of over 3 900 branches in Italy with market shares no lower than 12% in most Italian regions. The Group has a strategic international presence, with approximately 1,100 branches and 7.2 million customers, comprising subsidiaries operating in commercial banking in 12 countries in Central Eastern Europe and Middle Eastern and North African areas and an international network of specialists in support of corporate customers across 25 countries, in particular in the Middle East and North Africa and in those areas where Italian companies are most active.