16.03.2021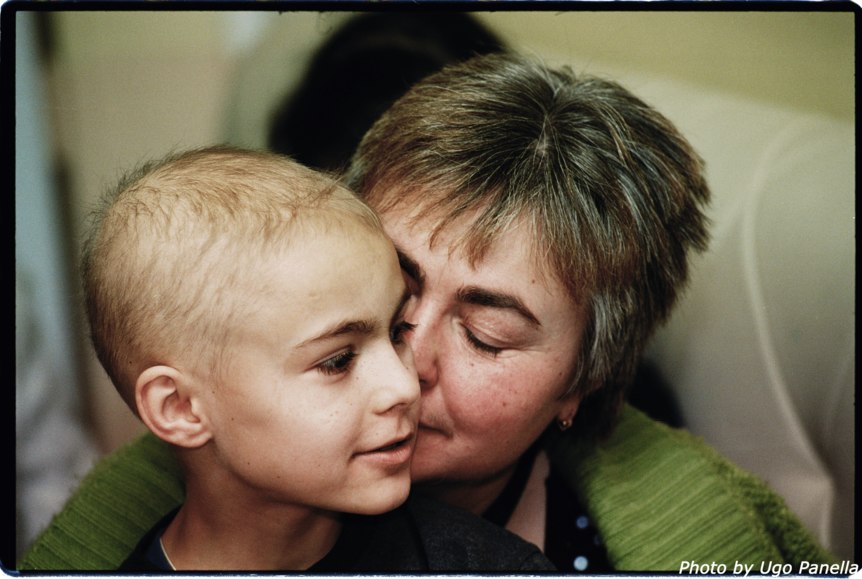 Intesa Sanpaolo Charity Fund has prolonged financial contributions to the Grande Contro il Cancro ("Great against cancer") project of the Italian NGO Soleterre in partnership with Charitable Foundation Zaporuka in Kyiv for 2021. The direct beneficiaries will be 600 oncological patients aged 3 months - 18 years old and their parents – who will benefit from one or more services made available by the project. The comprehensive project amount is € 49,400.
The project, supported by the Intesa Sanpaolo Charity Fund, provides educational and recreational support to children affected with cancer and psychological support to families and young patients, working closely with two Hospitals of Kyiv and Dacha, a dedicate hospitality centre. Dacha is a house in Kyiv, opened by Soleterre and its Ukrainian partner Charitable Foundation Zaporuka in 2009 to accommodate and support children with cancer admitted to the National Cancer Institute and the Pediatric Neurosurgery Department, where families and children with cancer are supported by a multidisciplinary team (psychologists, educators and volunteers).
On top of the renewal, the project also includes the coverage for COVID-19 testing for oncological patients in order to allow them access to healthcare structures to continue their treatment.
The "Great against cancer" project, that started in 2020, has the general aim to ensure children, adolescents and young people access sustainable, high-quality healthcare. It allows having more possibilities to succeed in their treatment and to contribute to the development of the Ukrainian health system in terms of methods of access and operation. The project also aims at improving quality of services in order to guarantee the required psychosocial support for disease treatment to the children affected by cancer, their relatives and the support operators (healthcare staff, volunteers).
The Fund for charitable, social and cultural contributions, which is provided for by Intesa Sanpaolo's Articles of Association, is coordinated by the Bank's Chairman and permits the allocation of part of non distributed profits to charity and to support projects that revolve around solidarity, social utility and value of the individual. In line with the principles of the Group's Code of Ethics, the goal is to share with the community the Bank's focus on individuals, human rights, economic and social solidarity, sustainable development, environmental protection and the promotion of cultural initiatives in favour of disadvantaged groups. Endowments are allocated following a selection process based on specific criteria, and include local donations (for requests up to 5,000 euro), to support projects and initiatives that have a local impact, as well as central donations (for requests over 5,000 euro), to support larger projects. This activity is part of the Group's efforts to attain the Sustainable Development Goals established by the 2030 Agenda of the United Nations.
For more information: https://group.intesasanpaolo.com/en/social/charity-fund