26.07.2021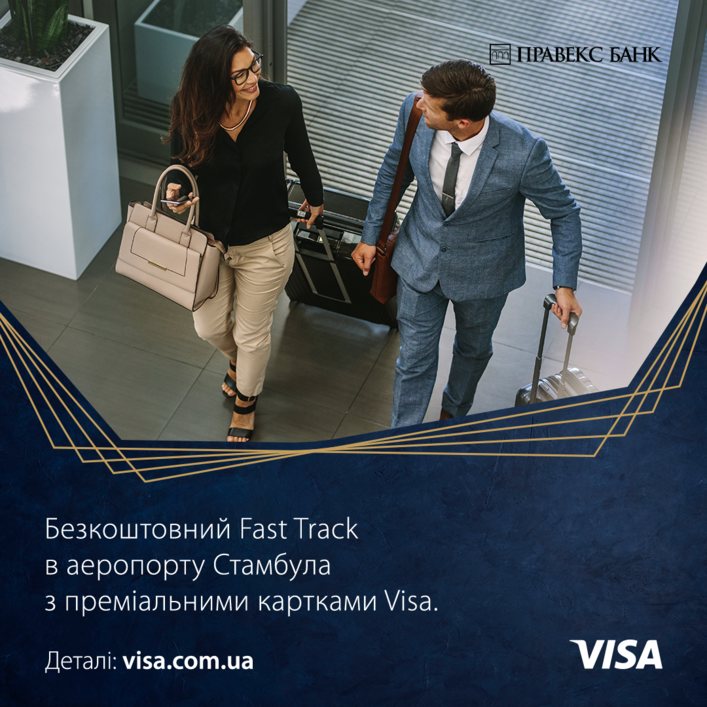 Make your trip even more comfortable with Visa! Use the free Fast Track service and go through airport check-in procedure faster.
By using this service, you can go through aviation security control and passport control on a priority basis at new Istanbul Airport (IST) in Turkey.
The service is available to Visa Platinum cards holders – twice a year, Visa Signature – 10 times a year and Visa Infinite – an unlimited number of times, if the abovementioned cards are issued by any bank of Ukraine, Georgia or Azerbaijan.
To use the service, go to the Visa Ukraine chatbot, Visa Travel menu and click the "FastTrack in Istanbul" button. You will receive a PDF file with a QR code to use Fast Track.
The offer is available for domestic and international flights.
You can find details at: visa.com.ua