16.06.2021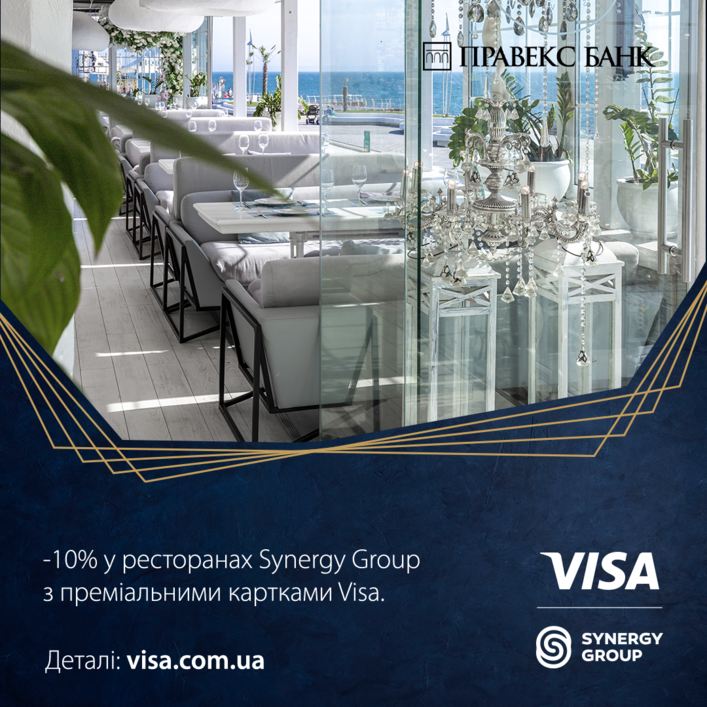 Want to make this summer truly memorable? Go to Odessa!
Enjoy walks along the clean coast and be sure to arrange a gastronomic tour of the best establishments of Odessa!
Pay with premium Visa cards and get a 10% discount on all Synergy Group restaurant menus. Try juicy steaks at The Roastery, craft beer at Beerteka or discover new flavors of Mediterranean cuisine at Reef!
Enjoy summer to the fullest with Visa!
The offer is valid from 20.06.2021 till 31.08.2021.
Details: visa.com.ua