03.12.2021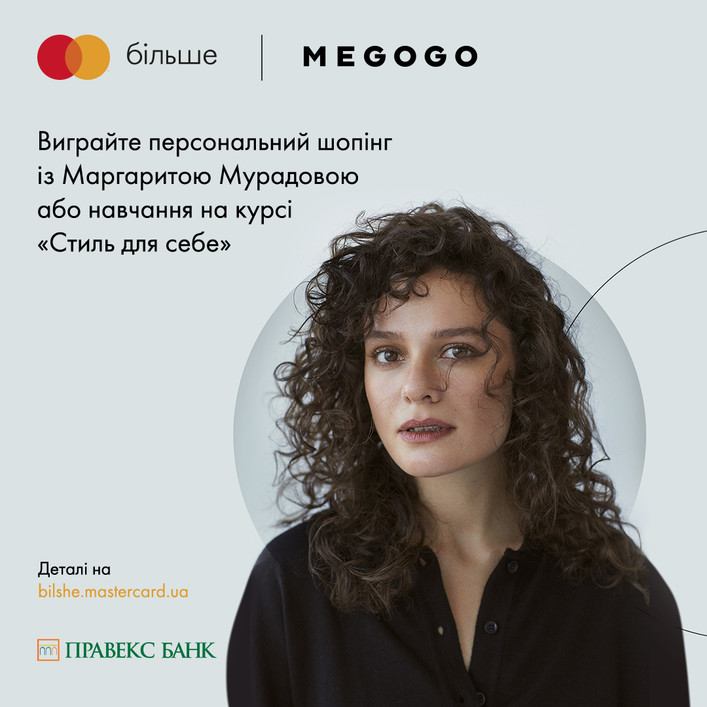 Taste, confidence, and style - we invite you to professional shopping accompanied by an experienced image maker! Win an opportunity to go shopping in fashion shops together with stylist Marharita Muradova, the author of popular YouTube channel about fashion - do the audit of your wardrobe and choose your personal style that will remain as a gift. Get a new, unique image for spring season-2022 and participate in the shooting of Ryta, What to Wear? Program for MEGOGO Live.
Also, you can reach a new level in developing your skills of creating stylish image at the course from MODEISME Educational Platform by winning one of five certificates for study. Meanwhile, watch Ryta, What to Wear? Show and improve your sense of fashion already now!
How to take advantage of the offer?
Exchange points for participation in the drawing (more write-offs – more chances for winning),
Make payments with Mastercard® card and accumulate points.
Win divinely fashionable Wardrobe-Shopping-Shooting Package with Marharita Muradova or one of five certificates for Style for You Lecture Program.
The promotion is valid until January 31, 2022