30.10.2023
PRAVEX BANK, together with the mobile team of the Kyiv City Blood Center, held a corporate Donor Day at the Bank's head office for the second time this year. The goal of this initiative is to develop a culture of systemic donation and increase awareness of the importance of donating blood to save lives.
A total of 39 people, both experienced donors and those who decided to donate blood for the first time, participated in the initiative. This time, employees of the Italian Embassy in Ukraine, as well as Pier Francesco Zazo, Ambassador Extraordinary and Plenipotentiary of Italy to Ukraine, joined the project.
"To be a donor is not only to give blood but also to give hope for life. The ability to help others lies in each of us, and this is a great strength and responsibility. I am sincerely grateful to PRAVEX BANK for the opportunity to donate blood together with the Bank's employees because every drop of blood saves someone's life," emphasized Pier Francesco Zazo, Ambassador Extraordinary and Plenipotentiary of Italy to Ukraine.
The participants of the initiative donated 18 liters of blood for the needs of the Kyiv City Blood Center. We'd like to remind you that according to statistics, one blood donor can save the lives of three people.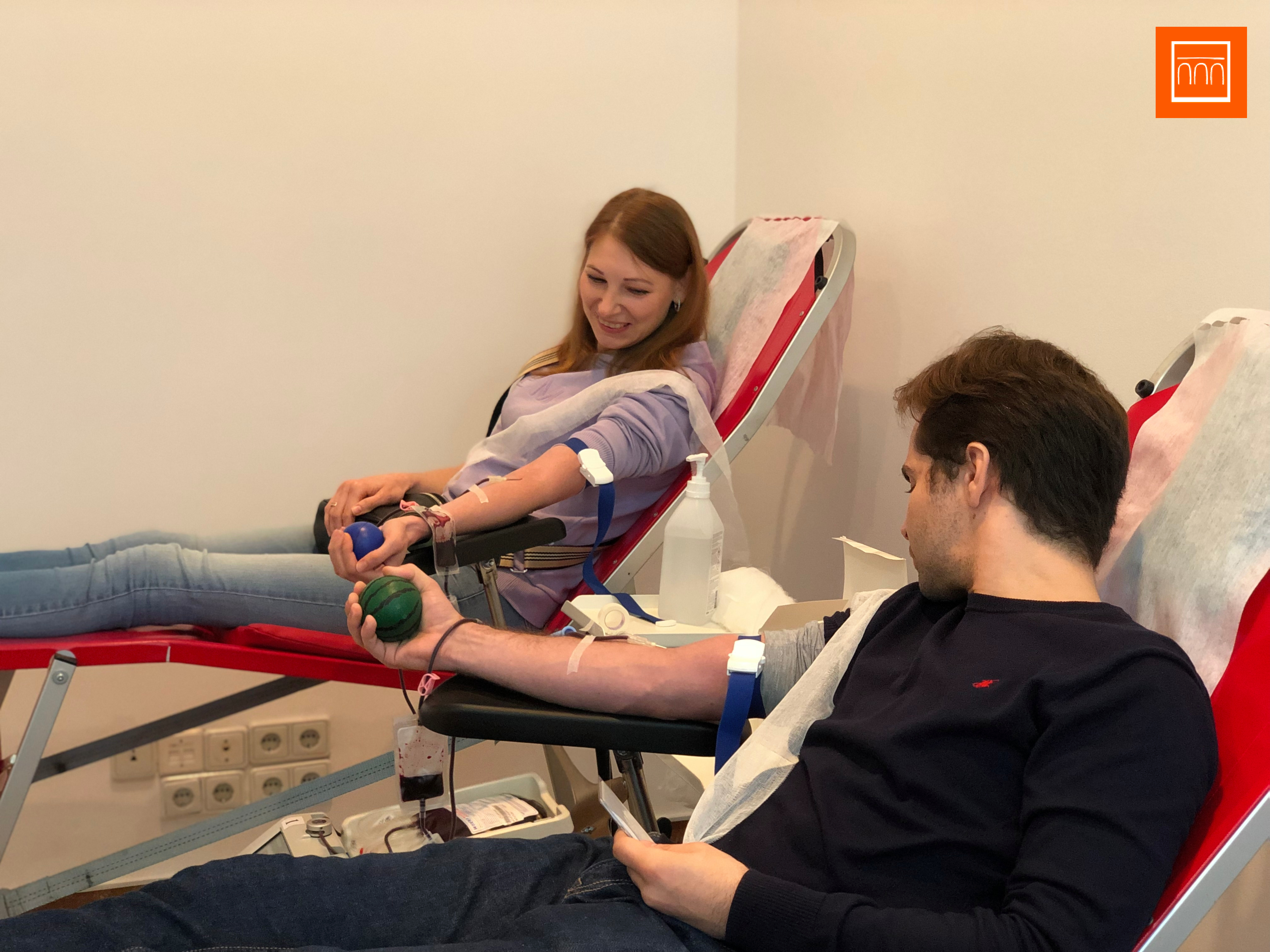 "Our project Donor Day has already become traditional. Each time, more and more employees of the Bank join it, and this time, together with us, clients and partners became blood donors. Donating helps to realize that today you have done something very important, literally saved someone's life. We at PRAVEX BANK are particularly proud of the initiative because it is a visible and timely help to people. Undoubtedly, such initiatives contribute to the achievement of the UN Sustainable Development Goals and comply with the ESG principles that the Bank is guided by while implementing its own development strategy," said Svitlana Kramarova, Member of the Management Board, Chief Financial Officer and ESG manager of PRAVEX BANK.
May we remind you that in May 2023, PRAVEX BANK, which is part of the banking Group Intesa Sanpaolo, joined the UN Global Compact. The Bank undertook to adhere to the thirteen goals of the UN Global Compact in four areas: protection of human rights, labor relations, environmental protection, and the fight against corruption.