01.11.2023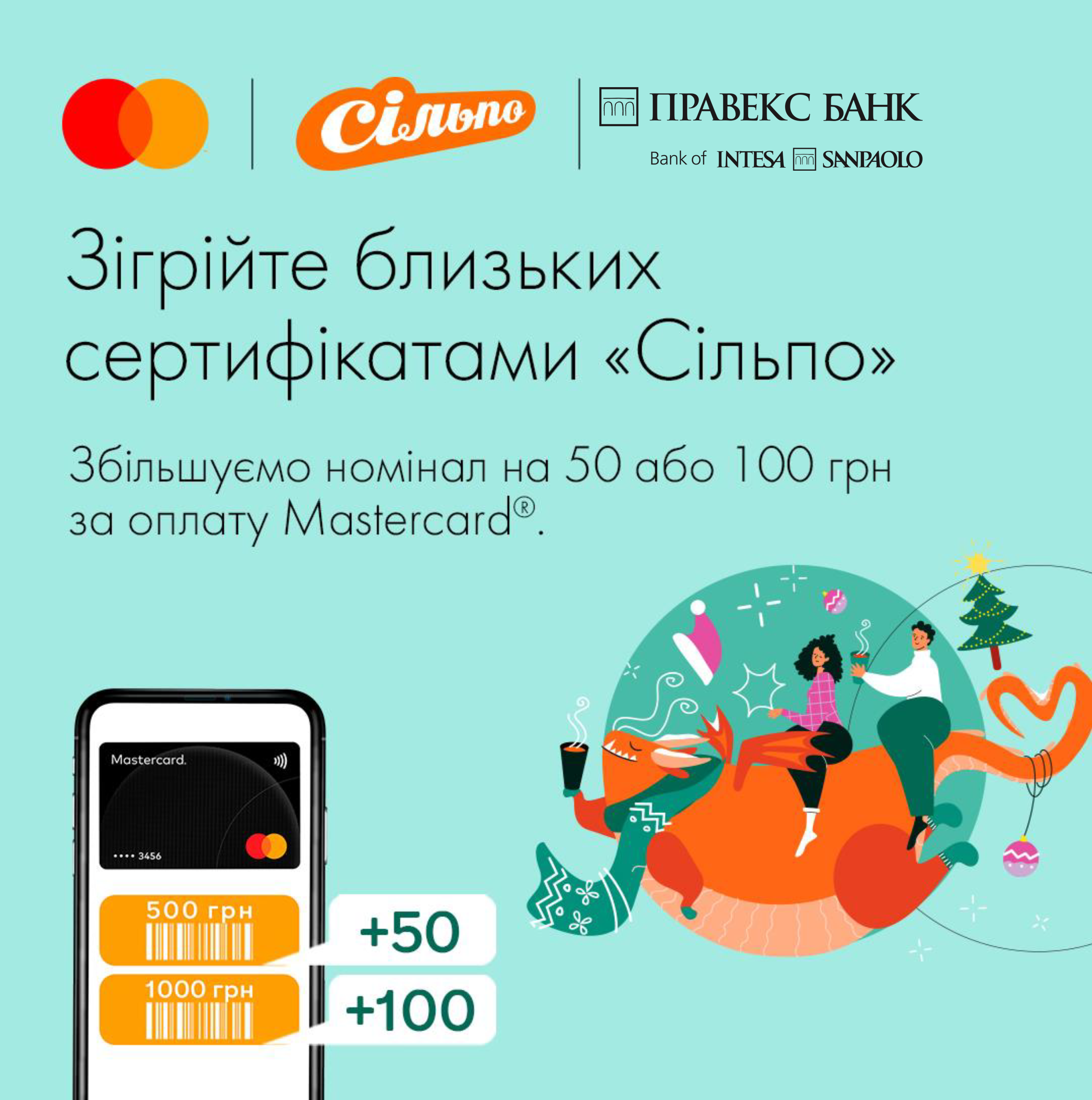 Give gift certificates to loved ones, and we will increase their denominations for payment with a Mastercard® card.
How to use the offer:
Visit the silpo.ua website and choose a promotional electronic certificate for 500 or 1000 hryvnias.
Pay for the certificate with a Mastercard
Get an additional UAH 50 to a UAH 500 certificate or UAH 100 to a UAH 1,000 certificate.
Details at silpo.ua and mastercard.ua
The offer is valid from November 1, 2023 to December 25, 2023