01.10.2021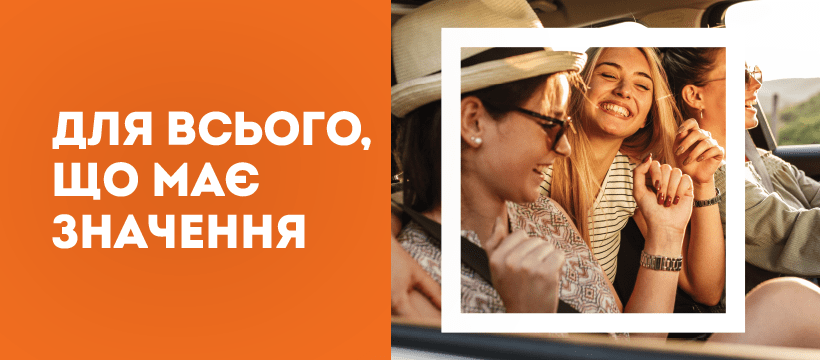 PRAVEX BANK launches its new communication strategy, designed and developed for all 11 International Subsidiary Banks of Intesa Sanpaolo, leading banking group in Europe. The new strategy reflects the bank's response to the significant changes the country is experiencing due to the pandemic while moving into the New Normal phase.
Fear sparked by the health care crisis led 74% of people to view the future with pessimism or extreme concern*. The moods and situations they have experienced have changed perspectives and perceptions of everyday life. 59% of people put health at the top of the new scale of priorities, but family (45%), psychological wellbeing (43%) and a proper work-life balance (40%) are also being rediscovered and considered fundamental values**.
Following a deep analysis of the significant changes that Covid has caused in people's behaviors, needs and expectations, PRAVEX BANK has decided to restart by focusing on what really matters today in the lives of people, companies and the country.
It did so by participating in an ambitious creative project carried out with a "bottom-up" process together with all the International Subsidiary Banks of the Intesa Sanpaolo group and their respective communication agencies, important local realities and renowned agencies from major international groups, including Publicis Italia - awarded the second best agency in the world at Cannes Lions 2021.
Over 70 professionals from 12 countries with different cultures, religions and languages have collaborated in 4 Design Sprints with the aim of defining a single creative strategy that is flexible and transferrable to the specifics of the individual countries in which the group operates.
The new communication strategy is embodied in the pay-off "For all that counts", which describes the bank's desire to be at people's sides at all times in their lives, helping them to achieve every single goal, big or small and to protect or preserve what really counts.
The pay-off also represents the new integrated campaign "Joyful Dilemma" which tells us how life often puts us in front of difficult decisions but that thanks to the support of PRAVEX BANK the only issues we will have to worry about will be the pleasant ones, such as the colour of the walls of our new house (bought with a mortgage) or the destination for the next season's vacations (planned thanks to a loan).
*Source: Global Web Index, 2020 Covid Scenario
**Global Web Index, 2020 Zeitgeist + BBC future 2020, Ipsos Global Trend 2020