22.05.2023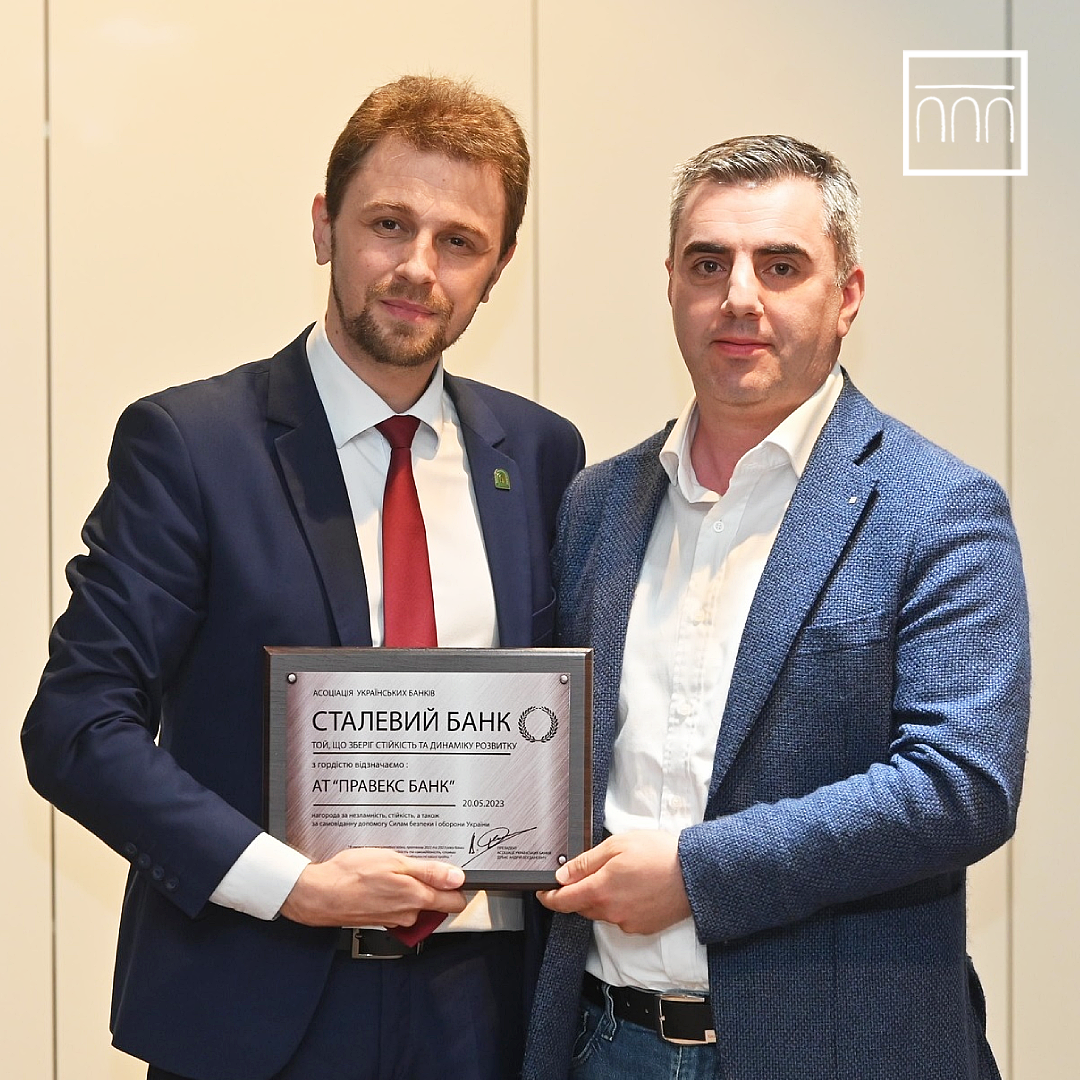 On the Day of Bank Employees, the Association of Ukrainian Banks held a charity event "Banking Invincibility" to celebrate the work of banks in the face of a full-scale invasion. The event was attended by heads of all Ukrainian banks, as well as representatives of banking associations from Poland, Canada and Ireland. They discussed the turning points faced by banks and shared their successes and achievements.
Also, special "Steel Bank" awards, symbolizing the indomitability and stability of the banking system, were presented at the event.
---
"We are proud of every bank that during the war was able not only to maintain stability and a steady pace of development but also continues to work selflessly to maintain the economic front of Ukraine," said Andriy Dubas, President of the Association of Ukrainian Banks, during the presentation of awards.
Banking indomitability is a symbol of the strength and stability of the banking community of Ukraine, which not only withstood the trials of martial law but also continues to support the development of the country's financial system. Banks play an important role in ensuring financial stability, and supporting citizens, businesses and economic activity in wartime.
---
"Despite the full-scale invasion in Ukraine and the imposed martial law, we managed to ensure the continuity of banking services and enable the residents of Ukraine to receive financial services without obstacles. This became possible thanks to the team of professionals of PRAVEX BANK, which is the main value and key factor of our bank's success," emphasized Semion Babaev, Deputy Chairman of the Management Board, Head of Retail Division of PRAVEX BANK.