18.03.2022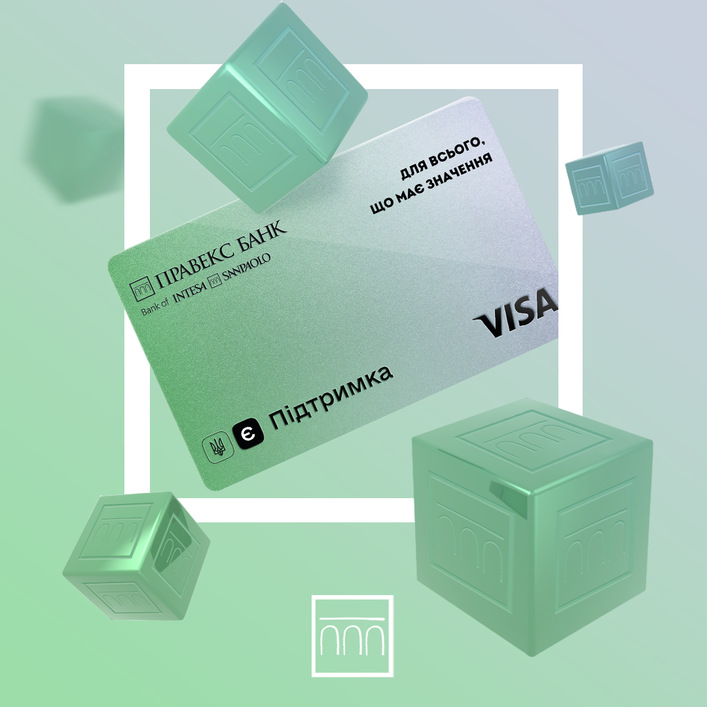 Who can apply for the payment 6.500 UAH from the state:
hired employees – those ones whose Uniform Social Tax was paid for IV quarter 2021 or for the whole year. Exceptions include the employees of state-owned companies, state mandatory social insurance funds, and state services.
existing sole proprietorships of groups 1-4 who paid the Uniform Social Tax for IV quarter 2021 or for the whole year.
Now such payments are accessible to the population of Chernihiv, Sumy, Kharkiv, Kherson, Mykolaiv, Zaporizhia, Donetsk, Luhansk, and Kyiv regions, and Kyiv.
How the aid can be received:
Push 'eSupport Card' on the home screen and issue a virtual card for free.
Open Diya app, select 'eSupport' in the menu, and press 'Receive the aid', then select the issued card of PRAVEX BANK for receiving the payment.
Wait until the amount is credited to the eSupport card within 10 business days.
You can spend the UAH 6,500 amount on any goods or services both in Ukraine and abroad.