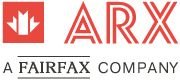 Medicine without borders
Insurance coverage:
Treatment of malignant neoplasms
Coronary artery bypass
Replacment or restoring of heart valves
Neurosurgical intervention
Transplantation of organs/tissues from the living donor
UNIQUE INSURANCE COVERAGE:
EUR 1,000,000 – insurance amount per year
EUR 2,000,000 – insurance amount per the whole insurance period.
The program involves 53,000 top specialists from around the world for over 450 specialties.
SERVICES PROVIDED IN ACCORDANCE WITH THE PROGRAM:
Medical examination and clarification of the diagnosis that was given in Ukraine
preparation of a detailed plan of treatment by leading specialists of the world
selection of foreign clinics for the treatment
full organization and payment for treatment abroad
follow-up treatment of the insured person throughout the period of participation in the program
EXPENSES COVERED:
Hospitalization, surgery, drugs and treatment in one of the best clinics in the world
Travel and accommodation during the treatment with the escorting person
Drugs in Ukraine for a drug-treatment course up to 30 days after the completion of treatment abroad
Follow-ups and treatment courses
PERSONAL SERVICE:
Administrative coordinator: visa support, solutions of all organizational issues
Personal doctor-curator: solving all issues of a medical nature
Medical interpreter during treatment abroad
ALL FAMILY MEMBERS CAN BE INSURED *
Persons from 18 to 64 full years - an annual payment of EUR 300
Children from 1 month to 18 years old - an annual payment of EUR 120
Extension of the contract to 85 years - after 65 years an annual payment comprises EUR 420.
* Mandatory condition for acceptance for insurance - filling in the Medical Declaration about the state of health of the insured person.
5 REASONS TO CHOOSE MEDICINE WITHOUT BORDERS PROGRAM
Unlimited access to the best doctors in the world and the latest treatments
Medical consultations from the world's leading experts to establish the correct diagnosis
Full payment for treatment at the best medical centers abroad without financial constraints
Personal support of each client during treatment
The possibility of insurance for the whole family.
Order
Documents for familiarization