Seamless transfer of currency
You will not find a better exchange rate
Special tariffs for IT
Premium cards for the whole family
PRAVEX ONLINE business&family
Conversion without envelops
Medical security for the whole family
Travel insurance
Manage your time
Without signing a contract
Automatic enrollment in the register
Without losses due to exchange rate differences
Read more
Read more
In the accounts of entrepreneurs according to the contract without signing the agreement between PRAVEX Bank and the sender.
Automatic enrollment on the roster with the signing of the agreement between PRAVEX Bank and the sender
No card currency conversion fee
Saving on each $ or € while paying by card
Sale of foreign currency by non-cash at interbank currency market of Ukraine
Free cash withdrawal in the PRAVEX Bank within the limits
The first three months of using the service package are free *
Read more
Read more
The first three months of using the service package are free *.
Starting from the fourth month, the cost of the service package will be UAH 300 / month. using the terms of Smart Pricing. The price of the package will be UAH 0. when meet one of the following conditions of the program "Smart Pricing": the amount of purchases by card from 15 thousand UAH / month. average daily balance of own funds on the card account for the reporting month from UAH 50,000.00.
* This means free use of RKO in the first three months from the date of registration of the package, not including additional options
Savings on every $ or € for payments with abroad thanks to a favorable conversion rate
Free cash withdrawal in the PRAVEX Bank within limits
Free withdrawal of cash from ATMs on the territory of Ukraine within the limits
Free cash withdrawal at ATMs of banks of the group Intesa Sanpaolo abroad within limits
Free transfer currency and hryvnia on cashless card
the Free withdrawal of currency from the card in the branch of PRAVEX Bank
No charges for currency conversion cards
a 25% discount on sending Swift transfers
Free sms banking
Keeping the balances on card or checking account, earn extra income
safety Deposit box with 50% discount for 1 year
the Seamless transfer of currencies without the loss of exchange rate differences
the acceptance of the currency at the register without signing the contract with the sender
Buying currency online
Sale of foreign currency by means of transfer at the interbank FX market without a fee
a Free opening account of the entrepreneur
Free service merchant account
Free and easy transfer of funds from the merchant account to the personal accounts and cards
Free payments in national currency from the account of the owner
Free transfer of funds to the account
Free transfer of funds to other accounts in local currency
Platinum Mastercard and / or Visa contactless chip cards in ₴, $, € to choose
Free access to Mastercard business halls and Fast Line service at Boryspil airport with Platinum Mastercard
3D Secure service for secure payments on the Internet
Accounts of private entrepreneur and accounts of family in PRAVEX ONLINE
Free replenishment of cards from cards of other banks
Information on accounts and cards, deposits and loans
Convenient payment of bills and utilities. Internet, TV, etc
Transfers between cards of other banks for only 0.4% + UAH 5
Free transfers between family members' cards
Creating payment templates
Read more
Read more
Management accounts of the entrepreneur and individuals
Regular payments
Creation of payment templates
Currency exchange
Free card replenishment with cards of other banks
Free transfers between cards of family members
Transfers from cards of other banks only 0,4% + UAH 5.
Information on accounts and cards, deposits and loans
Free card management
Convenient payment of bills and utilities, Internet, TV, etc.
Buying and selling currency remotely
Without visiting the branch
Sale of currency non-cash without commission
emergency medical assistance
Insurance amount up to UAH 30, 000 per each member of the family
Medical assistance is provided by State and / or by private medical institutions («Borys», «Medicom», «Dobrobut», «Oberih», «Viva», «Into-Sana» etc.)
Read more
Read more
Health insurance for clients of PRAVEX BANK who are the owners of the package FAMIGLIA, from ARX Insurance company.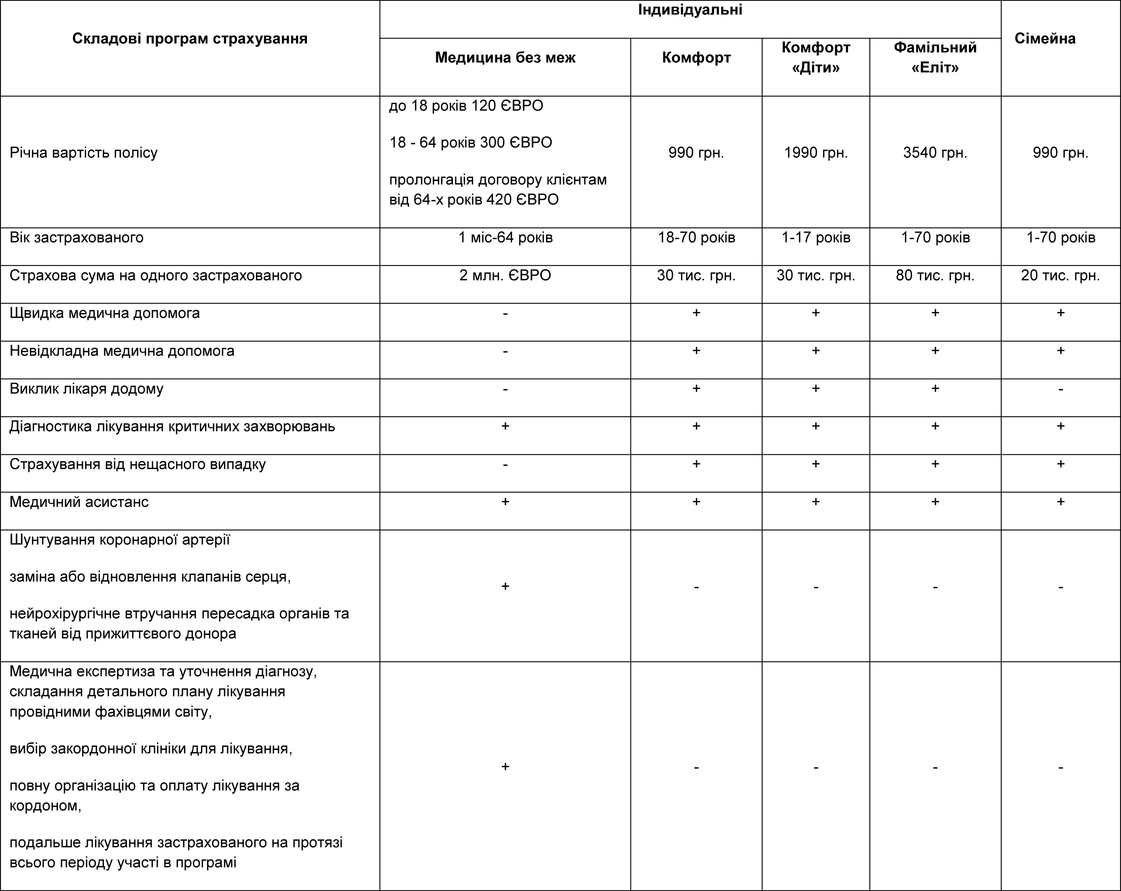 Organization of urgent medical assistance abroad, including active rest
Refund of expenses in case delay of the flight or luggage, theft or loss of documents
For owners of the package there is a special price for insurance policies for family members
The amount of refund up to EUR 50, 000
Insurance for travel, business, active vacation - medical care for dangerous infections incl.Covid-19
Credit limit - grace period 60 days
Personal assistant 24/7 from PRAVEX BANK
Read more
Read more
Personal assistance 24/7 from PRAVEX BANK:
in Ukraine and abroad by phone, e-mail, Viber or Telegram;
private banker – addressing financial issues;
change of limits on card with a message in Viber;
ordering taxis, booking hotel rooms, car rental, reserve restaurant table;
the order and delivery of tickets for transportation, events, museums, movies.
FOR MASTERCARD WORLD ELITE CONCIERGE:
Free evacuation transportation to the nearest brand service station (the service is provided only on the territory of Ukraine).
Access to the hall for official delegations of the airport "Borispol".
Support in the field of office management /Administrative services.
Invitation to special events and activities (available to customers on availability).
Information services: the schedule of planes and trains, information on hospitals and clinics, spas, services for providing business information, recruitment meeting rooms, guide-interpreter, telephone country codes world weather, etc.
Organization and/or development of special/personal tours and/or Hiking trails around the world.
Assistance in finding lost Luggage at airports around the world.
IN CASE of connection of CONTACTLESS CARDS MASTERCARD® PLATINUM/MASTERCARD® WORLD ELITE MASTERCARD CONCIERGE SERVICES to the CLIENT AUTOMATICALLY AND FREE FAST LINE AT the AIRPORT "BORISPOL"!
Visa Concierge for holders of cards premalink Visa
From November 2019 customers – holders of payment cards Visa Platinum, decorated in the package FAMIGLIA, will be free to connect and use the service Visa Concierge from Visa for a period up to 31.08.2020. the List of requests being processed by the Visa Concierge service:
Information and Advisory requests: search contacts all institutions (shops, hospitals and the like), information concerning various events; other reference information.
Organizational requests: reservation of seats in restaurants, ordering food, flowers, medications; selection and systematization of information; search for goods and services.
Travel: organization of travel; buying tickets; booking hotels; help finding Luggage that was lost; the lease transfers.
Choose additional services: