03.03.2020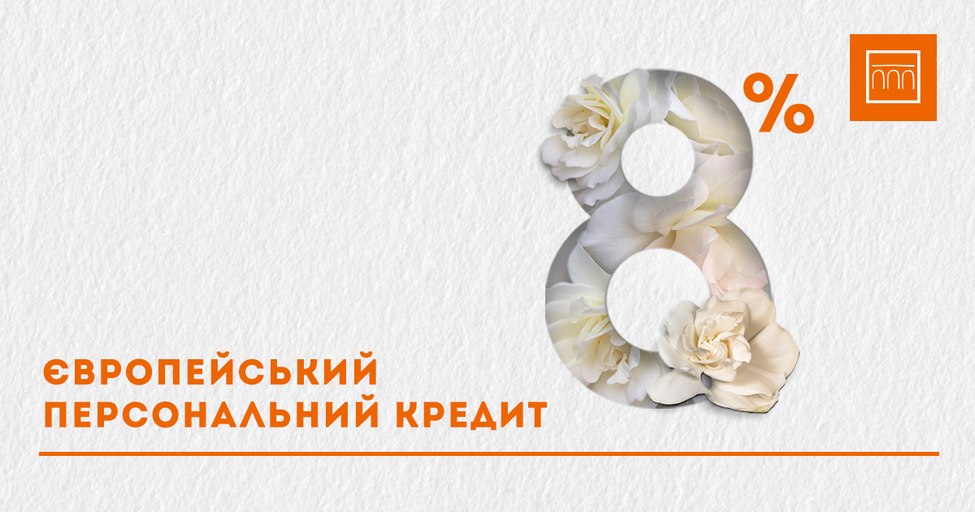 PRAVEX BANK, Bank for international financial Groups Intesa Sanpaolo, before International women's day has prepared a pleasant gift – 8% rate on the loan.
February 24 to March 31, 2020 Bank customers can obtain European personal loan worth up to UAH 1 million, no Deposit the welcome gifts at a preferential rate of 8% for a period of two months give the loan. After that, the interest rate will again be in accordance with standard European terms a personal loan, and up to 17.99% per annum.
Recall that the European personal loan from PRAVEX Bank is the most attractive on the market conditions quickly obtain funds up to 1 million UAH, without having to make a Deposit. This loan is for those who are able to earn and spend money, who are not saving lives for tomorrow. Therefore, based on the promotional offer from the Bank it is possible not to hesitate and to realize their dreams of loved ones or their own, by making gifts that impress.
"we Congratulate all women with the spring holiday - the 8th of March. We have prepared a festive action - a 8% rate on European personal loan for 2 months, which will give the opportunity to make good gifts to family», - commented Semion Babayev, Deputy Chairman of the management Board, head of retail management of PRAVEX Bank.
read More information: https://www.pravex.com.ua/landing-credit.
For reference:
PRAVEX BANK is Intesa Sanpaolo (Intesa Sanpaolo)leading Bank groups in the Euro area, which is the leader in Italy in all business areas (retail, corporate and management assets) and is present worldwide.
PRAVEX BANK operates on the market since 1992 and serves Ukrainian clients for 27 years. The Bank provides a full range of banking services retail, corporate and institutional clients.
Intesa Sanpaolo provides services to 11.8 million customers through a network of over 3,800 branches in Italy with a market share of below 12% in most Italian regions. The group has a strategic international presence, which has about 1 000 offices and 7.2 million customers including affiliated companies that operate in commercial banking in 12 countries in Central Eastern Europe and the Middle East and North Africa, and international network professionals to support corporate customers in 25 countries in particular in the middle East and North Africa and in those areas where the active Italian company.