05.04.2018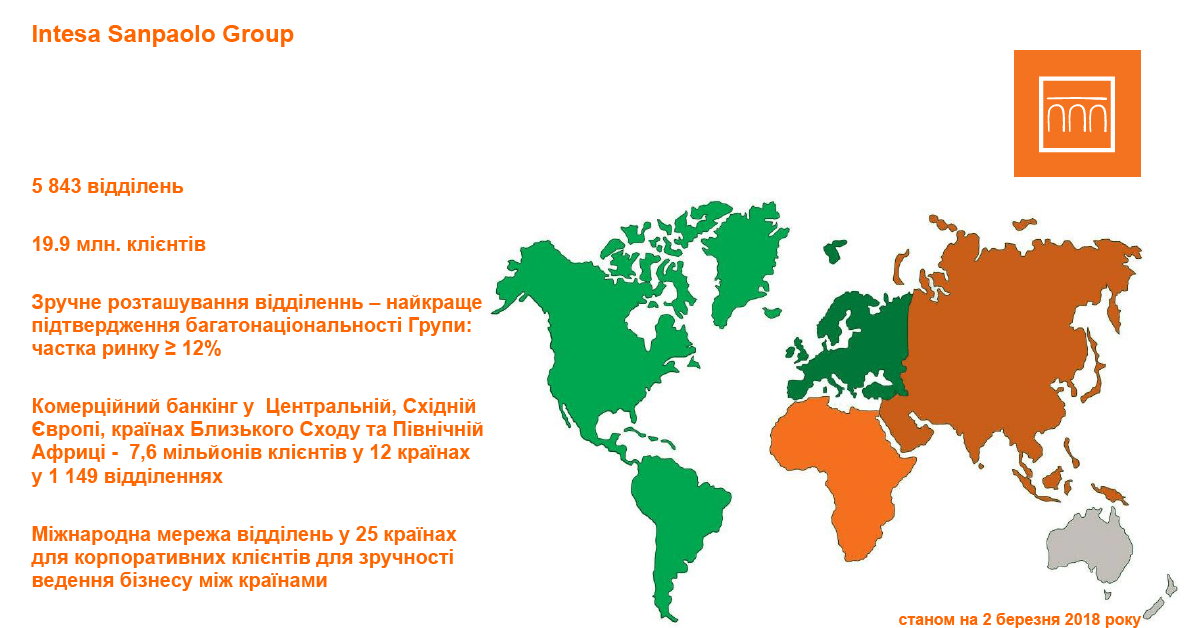 Meet the new weekly column about Italian banking Group Intesa Sanpaolo, which is part of the PRAVEX BANK.
We will tell you about interesting facts of iron the numbers and spirit of the more than 400-year history of Intesa Sanpaolo< / span> , a leader in Italy in all business areas and one of the largest international banking groups which offers its services to over 20 million customers in about 40 countries around the world.
Intesa Sanpaolo always contributes to sustainable development and efficient use of resources and is firmly committed to using its full potential to meet each individual customer, every day and everywhere.
the Uniqueness of Groups of customers is achieved, with the support of the international subsidiary banks, international corporate banks, foreign branches and representative offices.