29.05.2020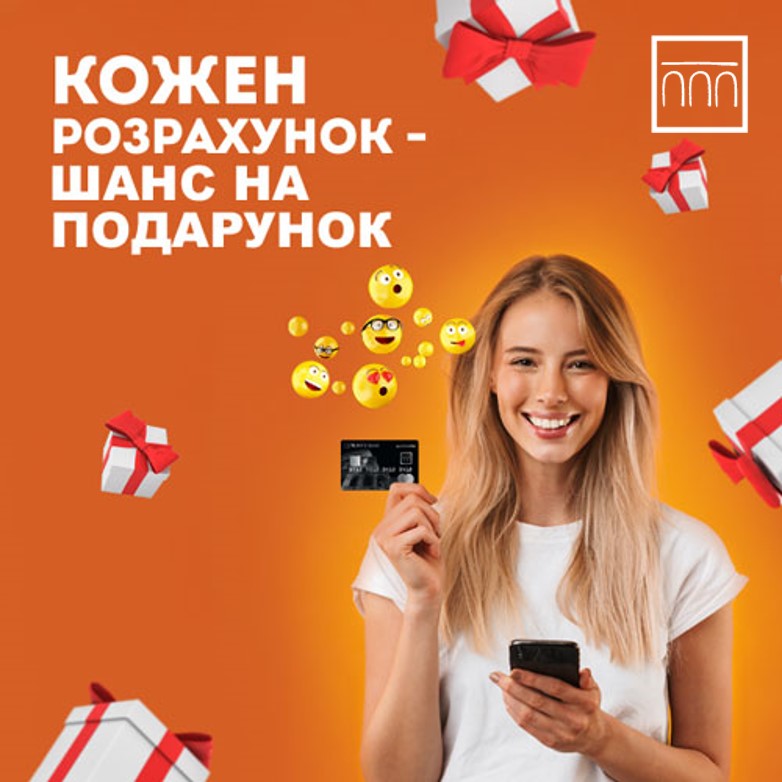 June 1, 2020 PRAVEX BANK launches share - "Every calculation – the chance at a gift." All participants must be customers of the Bank, which are payment cards of PRAVEX Bank in stores, shopping networks, the Internet or via the mobile app or Internet banking PRAVEX ONLINE. The promotion is valid from 1 June to 1 September 2020.
In the action participate:
payments for purchases in retail chains and the Internet or via the mobile app or online banking for PRAVEX ONLINE payment card PRAVEX Bank;
transactions on any amount that each spent UAH 500 give 1 chance of winning a prize;
the number of transactions is not limited.
the action was not involved:
the Bank's employees and their immediate family members;
the transaction transfer between cards and accounts of individuals;
cash withdrawal at ATM or at the Bank.
the Definition of winners is carried out by the system www.random.org. The results will be announced on the website and the official Facebook page of the Bank in each of 15 numbers as follows: 15 July, 15 August and 15 September 2020.
Each month, the prize Fund is:
1 gift card Foxtrot par value of UAH 18 000 1 winner.
2 gift card Foxtrot face value of UAH 5 000 - 3 winners.
3rd place gift card Foxtrot UAH 500 - 5 winners.
Detailed information about the shares the link: https://www.pravex.com.ua/chastnym-licam/kartki/promo
Dowdy
PRAVEX BANK is part of Intesa Sanpaolo (Intesa Sanpaolo), the leading banking group in the Eurozone, leader in Italy in all business areas (retail, corporate and asset management) and is present worldwide.
PRAVEX BANK operates in the market since 1992 and serves Ukrainian clients for 27 years. The Bank provides a full range of banking services to retail, corporate and institutional clients.
Intesa Sanpaolo provides services to 11.8 million customers through a network of more than 3 700 branches in Italy with a market share of below 12% in most Italian regions. The group has a strategic international presence, which has about 1,000 offices and 7.2 million customers, including subsidiary companies that operate in commercial banking in 12 countries in Central Eastern Europe and the Middle East and North Africa, and the international network of professionals to support corporate clients through 25 countries, in particular in the middle East and North Africa and in those areas where the most active Italian company.