01.06.2020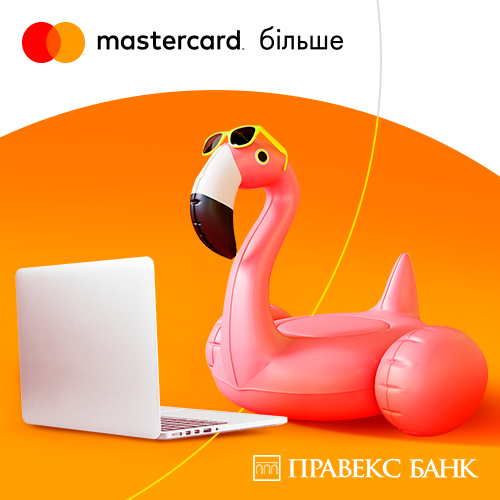 PRAVEX BANK joined the Mastercard loyalty platform – program "Mastercard More". From now on, clients holders of Mastercard payment cards of PRAVEX Bank, will be able to participate in the updated program «Mastercard More". The program gives you the opportunity to earn bonus points for paying for goods or services with payment cards and to exchange bonuses and participation in promotions.
To participate in the program «Mastercard More» you must register on the site https://bilshe.mastercard.ua/ and add your payment card to your personal account (even if client was previously registered in this program).
Details here https://www.mastercard.ua/uk-ua/consumers/features-benefits/bilshe.html
Dowdy
PRAVEX BANK is part of Intesa Sanpaolo (Intesa Sanpaolo), the leading banking group in the Eurozone, leader in Italy in all business areas (retail, corporate and asset management) and is present worldwide.
PRAVEX BANK operates in the market since 1992 and serves Ukrainian clients for 27 years. The Bank provides a full range of banking services to retail, corporate and institutional clients.
Intesa Sanpaolo provides services to 11.8 million customers through a network of more than 3 700 branches in Italy with a market share of below 12% in most Italian regions. The group has a strategic international presence, which has about 1,000 offices and 7.2 million customers, including subsidiary companies that operate in commercial banking in 12 countries in Central Eastern Europe and the Middle East and North Africa, and the international network of professionals to support corporate clients through 25 countries, in particular in the middle East and North Africa and in those areas where the most active Italian company.