02.06.2020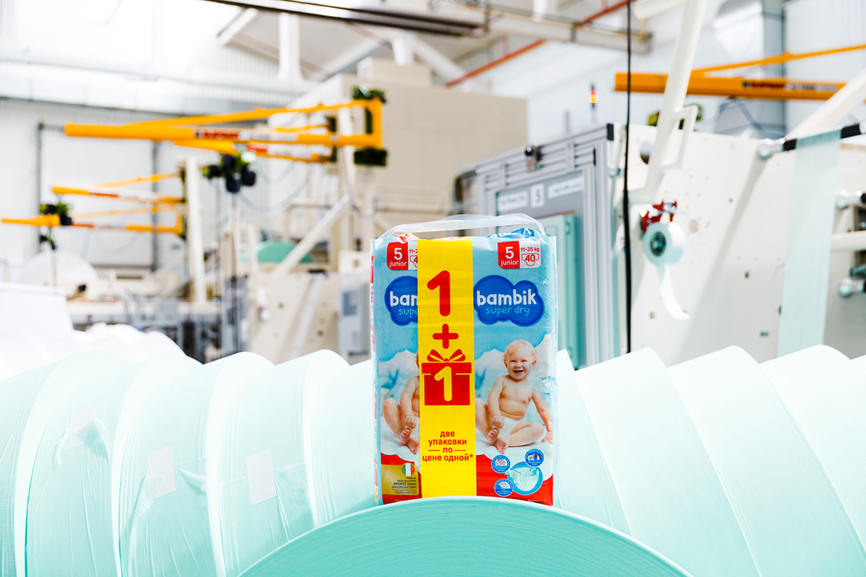 PRAVEX BANK, which is part of the Intesa Sanpaolo International Banking Group, became a financial partner of "Biosphere" Corporation in launching the production line of Ukrainian diapers under TM "Bambik". This project is the most modern in the Ukrainian market of hygiene products, and is a successful example of cooperation between Ukrainian and foreign companies.
PRAVEX BANK took advantage of its belonging to the Intesa Sanpaolo Group and financed the project through the opening of a documentary letter of credit for the purchase of equipment from the Italian company ANDRITZ DIATEC s.r.l. This transaction was structured as a long-term complex operation (for a period of 5 years), with an unique structure for the Ukrainian financial services market.
Within 7 weeks, the specialists of the "Biosphere" Corporation, using remote consulting of the equipment manufacturer - the Italian company ANDRITZ DIATEC s.r.l., installed a high-tech diaper production line in Dnipro. Diapers have passed all the necessary laboratory tests in Italy and Ukraine. The sale of the diapers started on May 12th on the "Pampik" web-platform and will follow with further distribution in the retail network.
Francesco Lupo, Head of Corporate Division of PRAVEX BANK expressed his "Congratulations to our partners on the successful implementation of the project. We are pleased that despite the delay due to quarantine, the Ukrainian diaper`s production line has been launched. We hope that this will be the beginning of the expansion of cooperation between Italy and Ukraine, as well as it will represent an example for other European countries. There are many opportunities in Ukraine to create interesting projects. "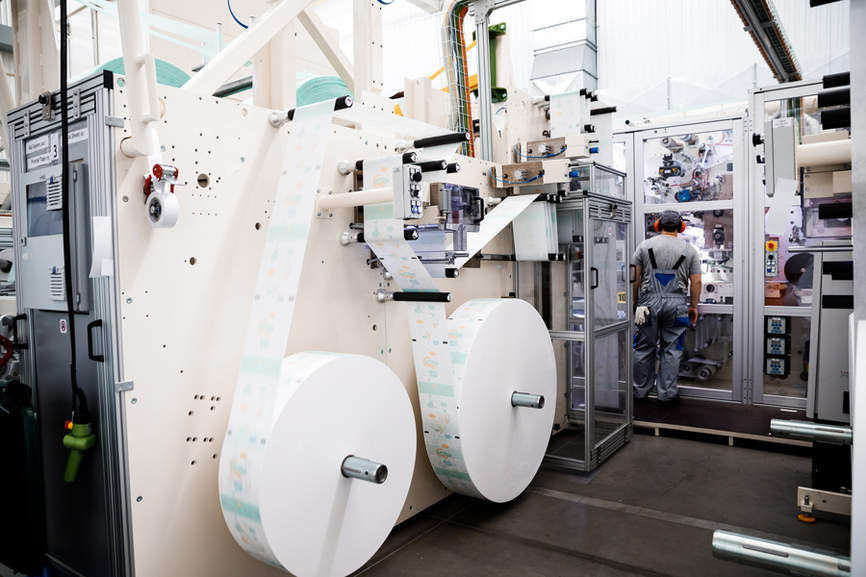 Iryna Nesterenko, Vice President of Operative Business of "Biosphere" Corporation: "In a week since our phone conversation, when the possibility of cooperation in this project with PRAVEX BANK has been discussed, one of the mangers of the Italian parent bank Intesa Sanpaolo, responsible for Central and Eastern Europe, including Ukraine, came to Ukraine. Our negotiations were quick and successful. The bank has become our reliable partner in this project. And now we are pleased to introduce it to our market".
For information:
PRAVEX BANK is part of Intesa Sanpaolo (Intesa Sanpaolo), the leading banking group in the Eurozone, leader in Italy in all business areas (retail, corporate and asset management) and is present worldwide.
PRAVEX BANK operates in the market since 1992 and serves Ukrainian clients for 27 years. The Bank provides a full range of banking services to retail, corporate and institutional clients.
Intesa Sanpaolo provides services to 11.8 million customers through a network of more than 3 700 branches in Italy with a market share of below 12% in most Italian regions. The group has a strategic international presence, which has about 1,000 offices and 7.2 million customers, including subsidiary companies that operate in commercial banking in 12 countries in Central Eastern Europe and the Middle East and North Africa, and the international network of professionals to support corporate clients through 25 countries, in particular in the middle East and North Africa and in those areas where the most active Italian company.