10.12.2018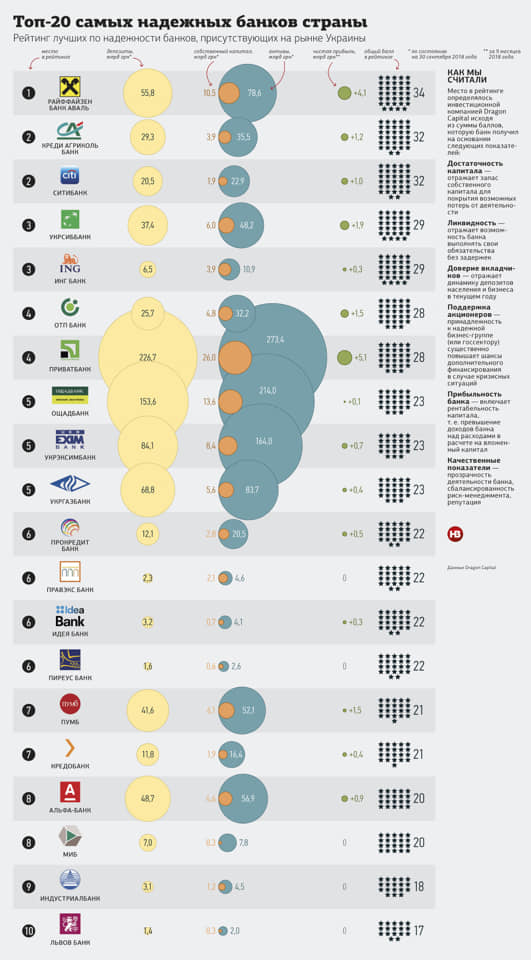 PRAVEX Bank, BANK talisca financial Group Intesa Sanpaolo, has occupied 6-e a place among the 20 most reliable banks in Ukraine the 2018 version of the leading independent investment company in Ukraine;- Dragon Capital to New Time.
one of the most reliable included those financial institutions, the total percentage which is 90% of the total market of Ukraine.
Rating the following criteria were applied:
1. The capital adequacy.
2. Liquidity.
3. The confidence of investors.
4. Support of shareholders.
5. Yield.
6. Quality indicators: transparency of Bank balance risk management and reputation.
read More about the Bank:
https://www.pravex.com.ua/o-banke/pro-nas/akcioneri-ta-struktura-vlasnosti-banku
For information:
JSC "PRAVEX BANK" is part of a Bank of Intesa Sanpaolo group (Intesa Sanpaolo), which ranks among the leading banking groups in the Eurozone and is the leader of in Italy for all directions banking (retail, corporate segments control Finance) and serves 11.9 million customers in 4 400 offices in all over Italy; market share Group in most of the Italian regions is not less than 12%. Intesa Sanpaolo also present in Central and Eastern Europe, in countries the Middle East and North Africa. In these regions is about 1 100 offices in 12 countries, where subsidiary banks operate Group number retail and corporate customer reaches to 7.5 million