06.02.2019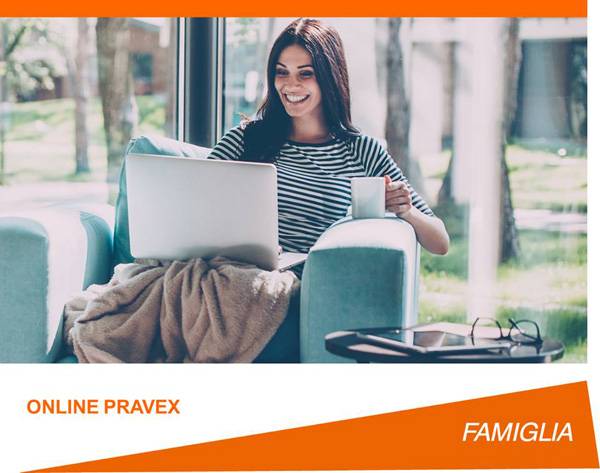 PRAVEX Bank has updated the functionality of the Internet banking ONLINE PRAVEX: management accounts, sole traders and individuals can be done in one window!
First of all Internet banking ONLINE PRAVEX – is a convenient service cash management in 24/7. responsive design allows the user an optimal experience regardless of device, which is a page view:
1. Free connection and use;
2. Entrance and access to all your own accounts as an individual and FLP;
3. Payments are confirmed OTP-password (from the English. one-time password is a password that is valid only for one authentication session), so don't need to have EDS (electronic digital signature);
4. Large limits for transactions with the possibility of increasing to the desired amount.
These and other benefits are already appreciated by entrepreneurs customers of our Bank.
Full feature list Internet banking ONLINE PRAVEX:
view information on current accounts;
view information on Deposit accounts;
view information on credit accounts;
view information on corporate cards;
loan repayment schedule;
the current statement;
payments from current accounts in national currency;
payment of fees for ready templates ( for individuals);
translation from FLP corporate card to the card of the natural person (p2p) in national currency;
correspondence with the Bank;
view archive operations;
manage map: change the limit, the rejection of the CVV code.
How to get started in ONLINE PRAVEX
1. Go https://online.pravex.ua
2. To register: enter the INN and mobile phone number.
3. Will receive SMS message with login and password.
4. With the aim of obtaining access to the payments contact your servicing branch of the Bank for the signing of the Treaty.
More information on the Bank's website: https://www.pravex.com.ua/praveks-banking/onlinepravexua
For information:
JSC "PRAVEX BANK" is part of a Bank of Intesa Sanpaolo group (Intesa Sanpaolo), which ranks among the leading banking groups in the Eurozone and is the leader of Italy for all directions banking (retail, corporate segments control Finance) and serves 11.9 million customers through 4,400 offices throughout Italy; the market share of the Group in most Italian regions is not less than 12%. Intesa Sanpaolo is also present in Central and Eastern Europe, the Middle East and North Africa. In these regions there are about 1, 100 offices and 12 countries, where subsidiary banks operate, the Group, the number of retail and corporate customers reaches 7.5 million