11.08.2021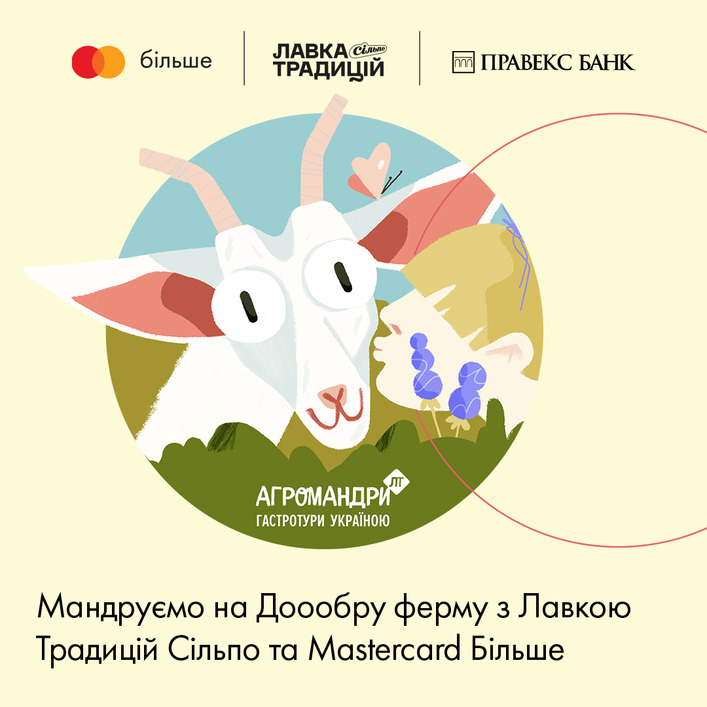 Add to your life country adventures with goat therapy, cheese making and other natural attractions.
Discover autumn with a tour of «Doobra Ferma». At the farm you will find the cutest hand goats, the most delicious lunch and dinner in the fresh air from farm products «Tradition Bench». Warm memories and +500 photos in the phone gallery are guaranteed.
Take part in the drawing from Mastercard More than one out of ten trips for two and spend an unforgettable day on «Doobrа ferma».
Farm address: Ivky village, Boguslav district, Kyiv region
Date: September 4, 2021
Time: 10:00 - 20:00
How to take advantage of the offer
accumulate points for payment by Mastercard ®
exchange 1 gold or 10 silver points to participate in the draw;
win one of ten trips for two persons.
The more points you exchange, the higher your chances of winning.
The promotion lasts from 05.08.2021 to 24.08.2021.
Details on the website bilshe.mastercard.ua