09.11.2021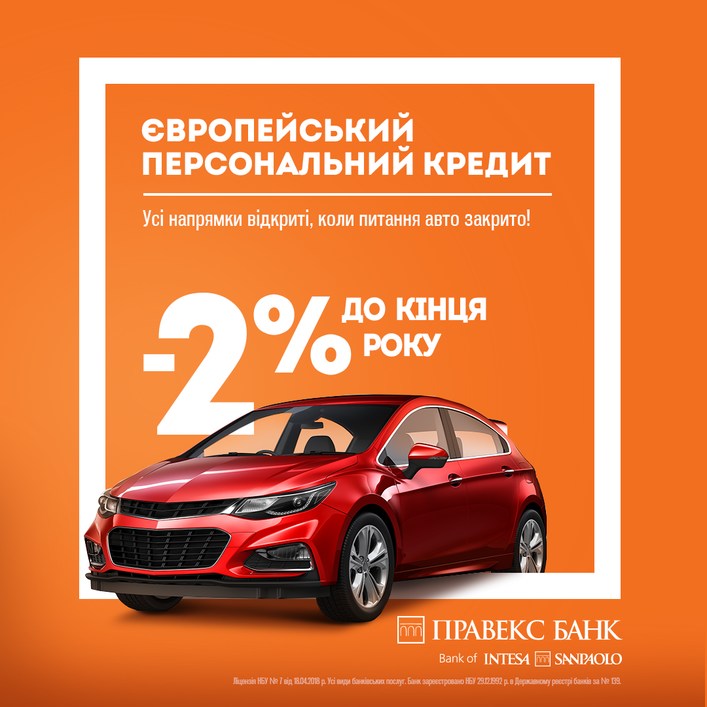 Get 2% discount on the European Personal Loan "Standard" and "Famiglia".
• Annual rate is from 17.99%!
• The amount from UAH 50,000 to 1,000,000.
• Real annual interest rate of 24.1%.
• Without collateral, for any consumer purposes.
• For a period of 5 years.
The conditions are promotional and valid from 9.11.2021 to 31.12.2021. For clients who will receive a positive decision to issue a loan before 31.12.2021 inclusive, the issuance of a loan until the end of 31.01.2022 on the terms in force on the date of such decision.
More information and fill in the loan application at the link https://www.pravex.com.ua/landing-credit