07.05.2019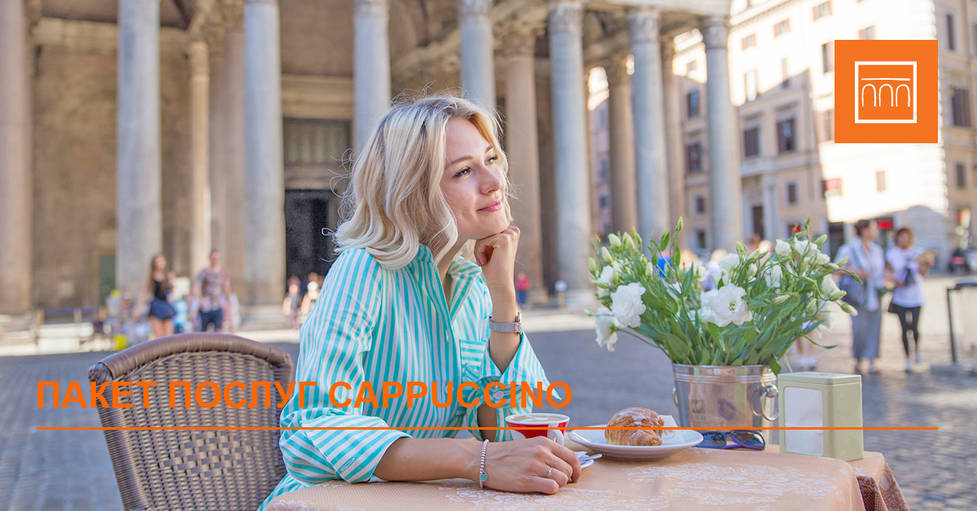 PRAVEX BANK has recently started selling a new package CAPPUCCINO.
Over 1,500 customers have already appreciated the flexible service and Italian atmosphere branches of the Bank when making banking services of the highest level starts with a Cup of delicious coffee.
Package CAPPUCCINO is beneficial, comfortable and in Italian: increased rate of 7% provides extra income with the possibility of withdrawing funds at any time without loss of interest; the ability to withdraw funds up to 40 000 UAH. per month without a fee at any ATM in Ukraine; save up to 50% on the payments in cash over the counter; purchase currency online, to be serviced without Queuing and without expectations; financial advice from a Bank officer by a convenient communication channel.
Customers have the opportunity to choose one of the most convenient payment options the cost of the package, for example, to use the services of free subject to 5 000 UAH on the accounts or select one of the other convenient payment options.
As commented by the first Deputy Chairman of the Board Babayev: "Customers need simple solutions to the needs of the whole family. CAPPUCCINO is flexible with the point of view of pricing a product with maximum content".
read More about the package CAPPUCCINO: https://www.pravex.com.ua/chastnym-licam/cappuccino/paket-poslug-cappuccino
For information:
JSC "PRAVEX BANK" is part of the Bank's Intesa Sanpaolo (C Sanpaolo), which ranks among the leading banking groups the Eurozone is leader in Tal so uma napryamki banksia DALnet (rosti corporate segments and management Finance) and serves 11.9 million customers in 4 400 parts all Italy; the market share of the Group in most Italian regions is not less than 12%. Intesa organisation also is Central and Eastern Europe, in the countries of the Middle East and North Africa. In these regions is 1100 offices, and in 12 countries where the subsidiary banks operate Group number of retail and corporate clients achieve 7.5 million