06.11.2017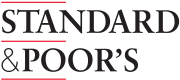 October 31, 2017, a leading Italian group Intesa Sanpaolo has announced that the influential international rating Agency Standard & poor's Financial Services (abbreviated to S&P) raised its long-term rating of Intesa Sanpaolo to 'BBB' (earlier 'BBB -') and its short term rating to 'A-2' (previously 'A-3'), the forecast "Stable".
the rating upgrade was a result of the improvement of the sovereign rating of Italy, which was raised to 'BBB/A-2' with Stable Outlook, announced by the rating Agency S&P on 27 October 2017.
the Rating Agency S&P, along with Moody's and Fitch Ratings is included in the "big three" most influential international rating agencies which deal with analytical investigations of financial markets. The company is known as the Creator and editor of the American stock index S&P 500. In 2016 called S&P Global Ratings.
background:
Group Intesa Sanpaolo is one of the largest in the Eurozone. As at October 31, 2017, its market value of 48.3 billion euros. The group is leader in Italy in all banking activities (retail, corporate segments and financial management) and serves 12.3 million customers in 4 600 branches throughout Italy; the market share of the Group in most Italian regions is not less than 12%. Intesa Sanpaolo is also present in Central and Eastern Europe, the Middle East and North Africa. In these regions there are about 1, 100 offices and 12 countries, where subsidiary banks operate, the Group, the number of retail and corporate customers reaches 7.7 million moreover, an international network of professionals working with corporate clients covering 26 countries, in particular, the middle East, North Africa, and the regions where active work of the Italian company: the United States, Brazil, Russia, India and China.