25.01.2017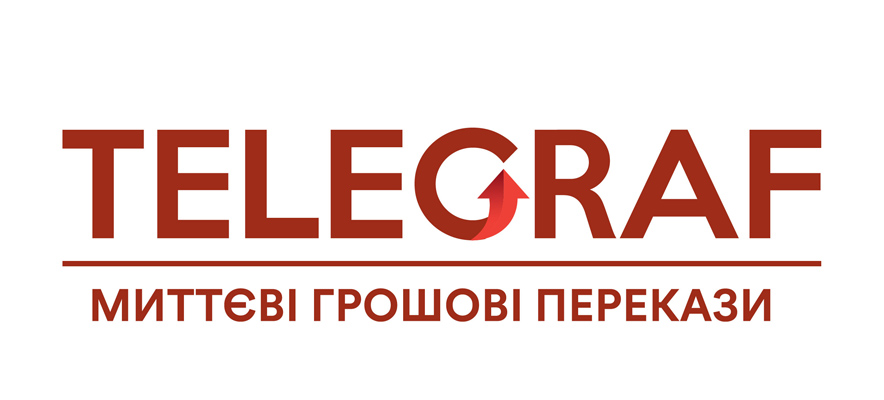 January 24, 2017, the money transfer system "PRAVEX-TELEGRAPH" received the status of the international payment system, and changed its name to TELEGRAF (according to the changes in the Registry of payment systems published on the website of the National Bank of Ukraine).
Now to make instant transfers possible at any point of the participant-the partner system in banks, in financial institutions in Ukraine and abroad, as well as via self-service terminals in Ukraine connected to the translation system.
opportunities for our customers and partners, we enter the international financial services market and is ready to cooperate not only with banks but also with nonbank financial institutions.
what are the benefits of transfers via international money transfer system TELEGRAF?
Alternative to transporting cash by sending your name, that is, the sender and the recipient is one and the same person.
Translation is not addressed, i.e. it can be obtained in any city of Ukraine, where there is a Bank branch or partner Bank.
Low and attractive rates.
System of money transfers "PRAVEX–TELEGRAPH" from PJSCCB "PRAVEX-Bank" has been successfully operating since 2002.
In 2015, received the status national. At the moment the system has already been joined by 4 member banks, and the number of items in which to carry out or to transfer, has increased to 217. The volume of translations carried out in the III quarter of 2016, the market share of payment system "PRAVEX-TELEGRAPH" is 3% (among payment systems created by residents).
How to become a member-partner of the system "TELEGRAF"?
Write to us bank@pravex.ua
Come to us at the address: Kyiv, Klovsky Uzviz 9/2
Call: 0438 044 521.
We are open, flexible and ready to cooperate with the banks of Ukraine, non-resident banks and non-Bank financial institutions.
read More: https://www.pravex.com.ua/chastnym-licam/perekazi/mittyevi-groshovi-perekazi-po-ukrayini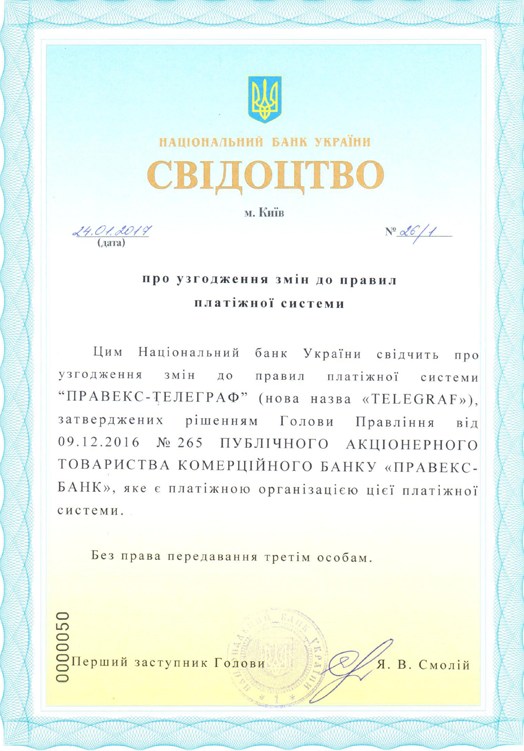 background:
Group Intesa Sanpaolo is one of the largest in the Eurozone. As of December 30, 2016 the market value is 40.6 billion euros. The group is leader in Italy in all banking activities (retail, corporate segments and financial management) and serves 11.1 million customers in 4,000 branches across Italy; the market share of the Group in most Italian regions is not less than 12%. Intesa Sanpaolo is also present in Central and Eastern Europe, the Middle East and North Africa. In these regions there are about 1 200 offices in 12 countries, where subsidiary banks operate, the Group, the number of retail and corporate customers reaches 7.9 million moreover, an international network of professionals working with corporate clients covers 29 countries, in particular, the middle East, North Africa, and the regions where active work of the Italian company: the United States, Brazil, Russia, India and China.