23.03.2018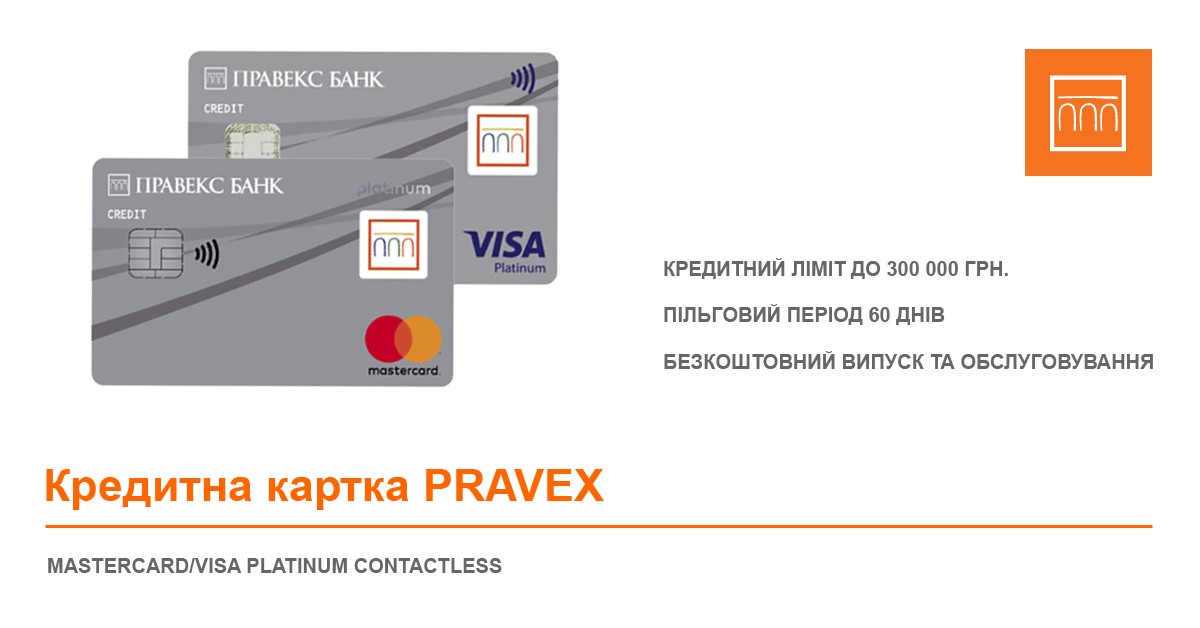 now realize their dreams and desires with a new credit card premium MasterCard/Visa Platinum.
Savor life today credit card PRAVEX – travel, shopping, gifts:
maximum credit limit up to 300 000 UAH.
the card validity period 3 years
free issue and maintenance
a grace period of 60 days to carry out all types of card transactions
interest rate of the loan after the grace period expires, 36 %,
free repayment of the loan in cash or by wire transfer through ONLINE PRAVEX.
Get more pleasure from life in Ukraine and abroad with niello card, highlighting the status and refined taste!
More info about credit cards https://www.pravex.com.ua/chastnym-licam/kartki/kreditni-kartki
Information for reference:
PJSCCB "PRAVEX-BANK" is part of a banking group Intesa Sanpaolo (Intesa Sanpaolo), that is among the leading banking groups in the Euro zone and is a leader in all areas of business in Italy. PJSCCB "PRAVEX-BANK" is constantly improving its work, raises the standards for the provision of banking services and become better for its customers and partners. Intesa Sanpaolo is among the top banking groups in the Euro area and is a leader in all areas of business in Italy: retail, corporate and private capital management. In Italy, the Group serves 12.6 million customers through a network with 4,800 distributed across the country offices, its market share is not less than 12% in most regions of Italy. Intesa Sanpaolo is represented in the countries of Central and Eastern Europe, and also in the Middle East and North Africa, approximately 1,100 offices and 7.6 million customers, which relate to subsidiaries of the Group engaged in commercial banking in 12 countries. In addition, international network of specialists in support of corporate customers represented in 26 countries, in particular in the middle East, North Africa and in areas where Italian companies are most active.