30.06.2020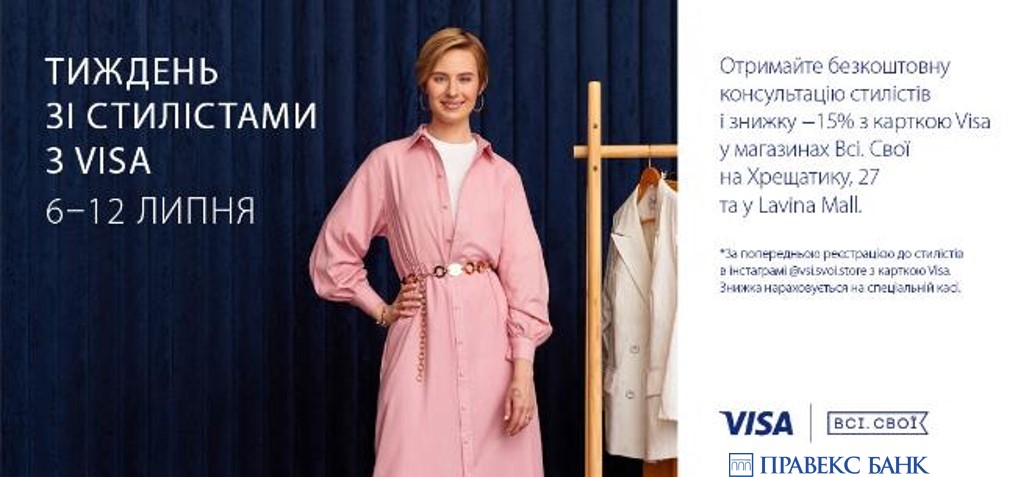 if you Want personal consultation of Stella stores ALL YOUR 'Clothes. Shoes. Accessories"?
Visa card Holders of PRAVEX BANK in the period July 6– 12 July 2020 have this unique opportunity!
it is very simple:
Receive a free consultation with a stylist for pre-registration in Instaram @vsi.svoi.store
Receive a 15% discount* on all clothing, which is picked up by the stylist during payment with your Visa card.
* the Implementation of the discount with Visa on a separate cash register in the store accompanied by a stylist.